I slipped in to something a little more comfortable, dimmed the lights, lit a candle, poured the wine and waited for my husband to get home from work.
The minute he was home, we wrestled the kids and managed to execute bedtime. I  headed to the bedroom and slipped into bed…with my laptop and latest Netflix fix. My old passion for a good 'box set' was alive and well, folks. I had found my new happy place and was fast chowing through all these series that people had been raving about for the last 12 months. It's just that I was also shutting the door on my husband. He has been working long hours of late and I have been shattered by the time he gets home, so I have been desperate for some brain numbing, chill out 'alone' time of a night.
But of course, then we are simply having face time to arrange bill payments, kids drop-offs and what groceries we need. Same old, same old. I recently heard the concept about the need to 'invest' in your relationship and it really struck a chord for me. Whilst my husband is the very thing that is propping me up and keeping me afloat, he is often put on the back burner and suffers the most. When I'm not exhausted, I miss the man.
So when the lovelies at Date Crate offered us a trip to France, well…BONJOUR!!! HELLO!! Um…YES PLEASE!!!
OK. So we didn't need our Passports, but we were delivered the Parisian Nights Date crate, which was packed with all sorts of French inspired date night activities. The reality is babysitting costs a bomb, and whilst it is important to get out now and again,  sometimes it is necessary to make other arrangements. I even managed to NOT change in to my PJ's the minute the sun went down (shmancy!) and even popped on a frock and some lippy. We planned a French inspired dinner together, and ran the little legs off the sweethearts all afternoon to ensure they had an early night. The champagne was chilled and the kids actually went to sleep.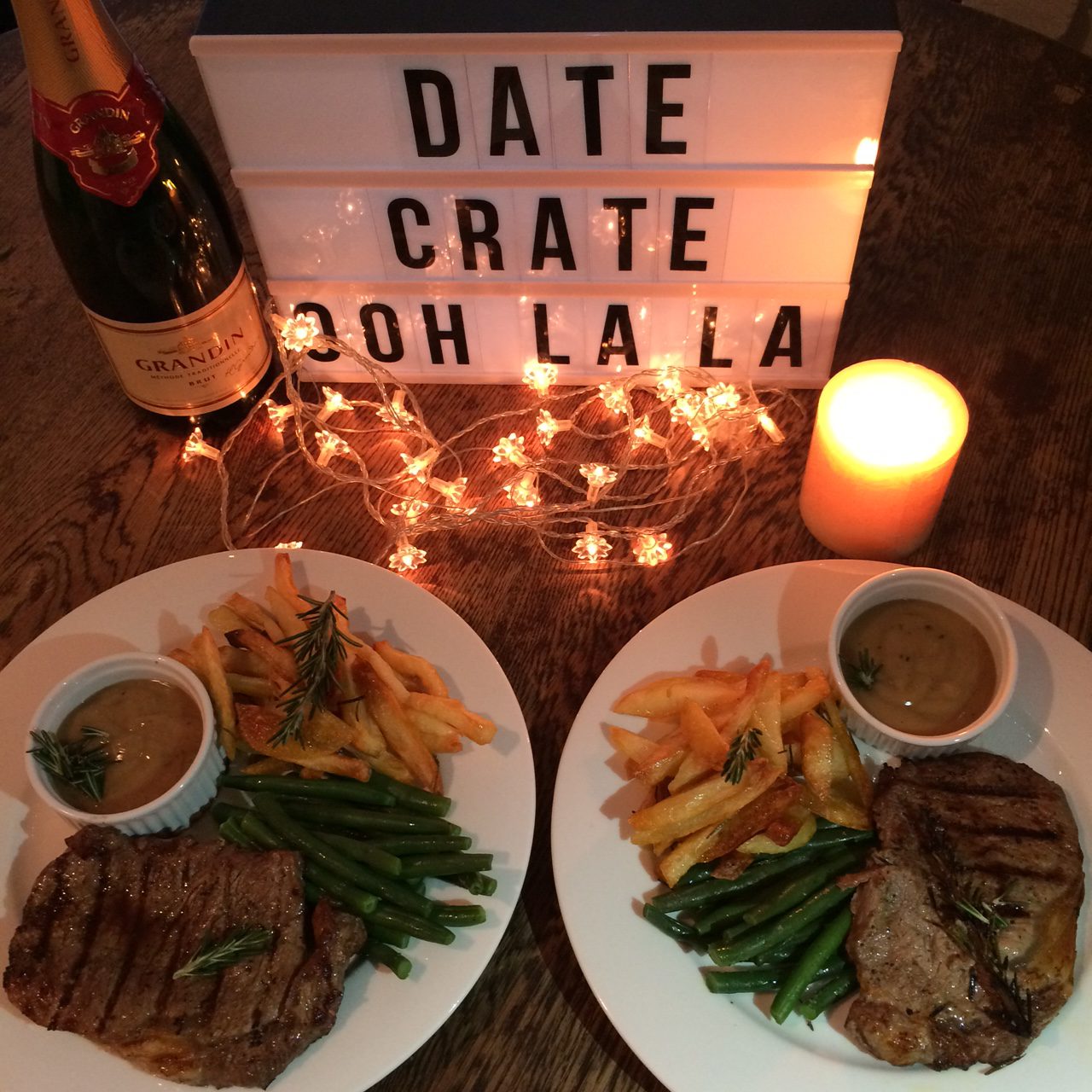 Part of the fun is opening the box together to see what the night holds, and we weren't disappointed. The crate contained 4 activities and EVERYTHING you need is included in the crate. A curated playlist was provided, the lights were dimmed and a mood candle was lit. We played a game of cards (it's been a while since we enjoyed some simple, easy fun), we giggled over our pathetic pronunciation of French love phrases and we scoffed a little at the sketching activity…with props (*eye brow raising indeed)…BUT whilst we were completely, artistically out of our depth, this proved to be the most fun.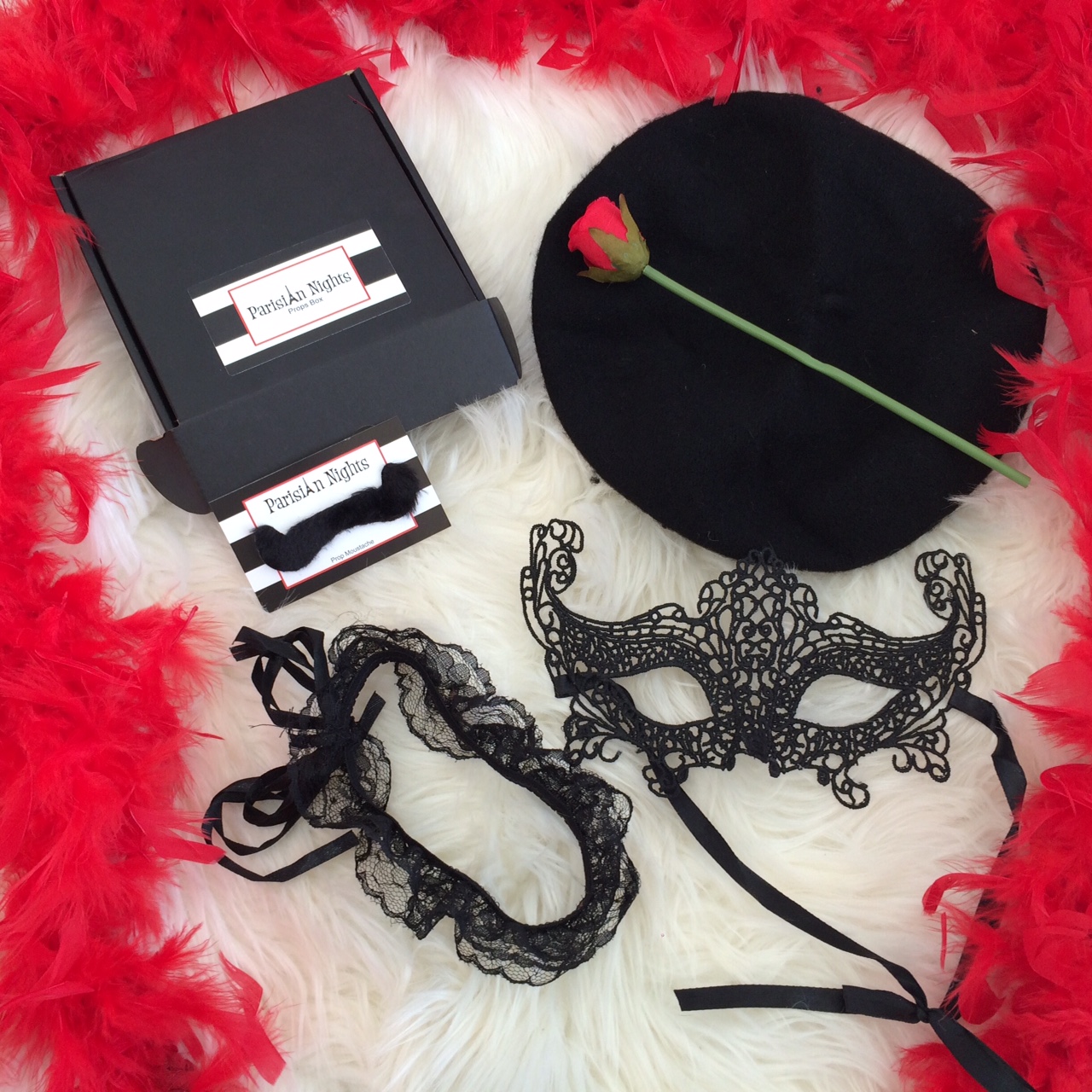 We were also supposed to cook crepes (everything included, right down to the whisk), but I had already planned a wicked dessert, so I am waiting for 'surprise' breakfast crepes one morning soon…waiting…waiting…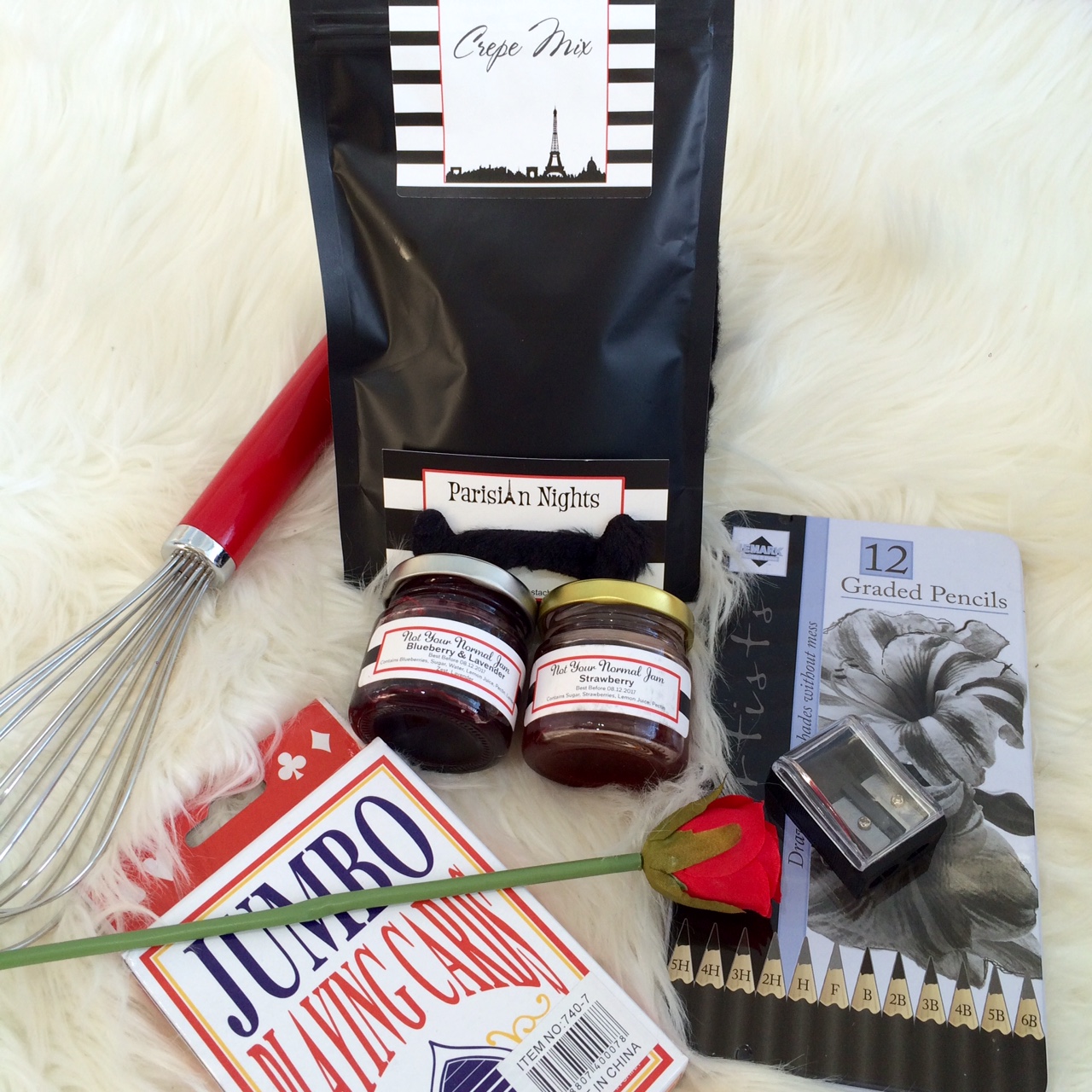 The brains behind the box belong to two Melbourne Mums, Renae and Hala, who fully understand the difficulties in juggling parenthood and romance. They are designed as monthly subscription boxes which can be cancelled at any time. You can choose a 3, 6 or 12 month subscription box (making each box cheaper) or go with a month to month subscription. It is also a very cool gift for another couple, or you can purchase a voucher. Each box has a theme and is designed to bring date night to you, with unique activities every time.
So…..school holidays are nearly over….
Exhausted yet?
Have you been knee deep in play dates, play grounds and play dough?
Do you remember who your Partner even is at the moment?
I have got all shmooshy and joined with Date Crate to bring you a very cool comp AND a special Mummy Muckups discount if you would like to try a box.
*This is currently only available within Australia.
DISCOUNT CODE :
If you would like to set sail for the shmooshy fest, get $5 off your purchase by entering the code, MUCKUPSFIVE.
(This can be for a monthly subscription box, or a 3, 6 or 12 month pre-paid subscription; whatever your purchase may be).
COMPETITION :
If you would like a chance to win a one month subscription box, head over to Mummy Muckups on Facebook to check it out SUNDAY evening.
I was sent the Parisian Nights box to review….and I have been completely honest in my opinions (all except the sharing of our pencil sketches [DESTROYED BEFORE THE KIDS FOUND THEM] and the story about the stinky steaks, but that little doozy is for another time…)