* WARNING :
It has come to my attention that there is video footage circulating of someone who looks VERY like me belting out a rendition of "When Will I Be Famous" by Bros, on a moving vehicle. 
Oh…OK…it really is me, but you see, there was laughter, there was music, there was wine, there were great friends and…there was a microphone. Right there, is a list of perfect ingredients to shake up and create a fabulous night out. And it really was.
Over the weekend, myself and a group of fine ladies were given the opportunity to ride the Big Mummer. I was invited to grab a gaggle of gals to give it a spin for the purposes of a review. Did I hesitate? Not for a second!! This is the ultimate Limo bus service and we were all primed for a fun night. Every good party needs a good theme, and we went with "Sparkling." There were tiaras, there were glittery jewel stickers, serious coats of glittering nail polish and there were many, MANY sequins. It is such a joy to take a break from singing, "The Wheels on the Bus go Round and Round" with the little ones, to actually jumping on board a real bus for a night out. I have actually had the pleasure of riding this bus before (with 2Day FM : Pimp My Pap) and I absolutely KNEW it would be a winner for a ladies night out.
Think Vegas. Think loud. Think wild lights. Think poles. Yes, folks…there are even a couple of poles positioned in the aisle; for safety reasons of course.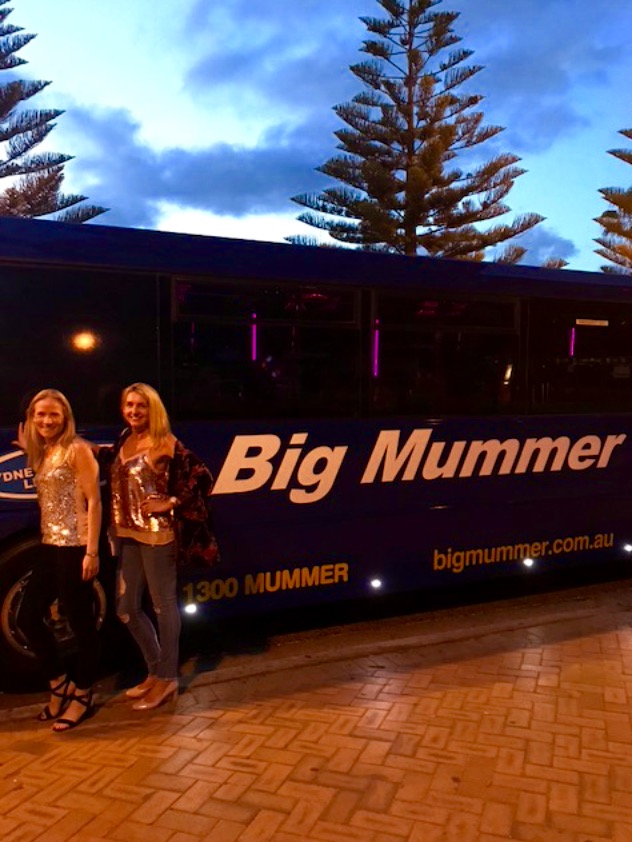 The inside of the bus is kitted out with seats placed around the outside, so you are all facing each other. The bus we rode had room for 40, but it was nice having a smaller group with a little more space to spread out and shuffle around, and ultimately kick up one's heels. You provide your alcoholic drinks, and if you are partial to a cocktail, they even have a slushie machine and provide the mix for you. Basically I jumped on the bus, handed it all over, and that was my job done. Each bus comes with a host; obviously they are present to keep an eye on safety (moving vehicle and all), but they also crank up the tunes, pour out and serve drinks, and our lovely Lisa really fast became part of the group. She was there to encourage us to have a great time and take care of anything that we needed help with. The bus was fully air conditioned (which we definitely needed once the dancing started), and the music selection could not have been hand picked any better for our group.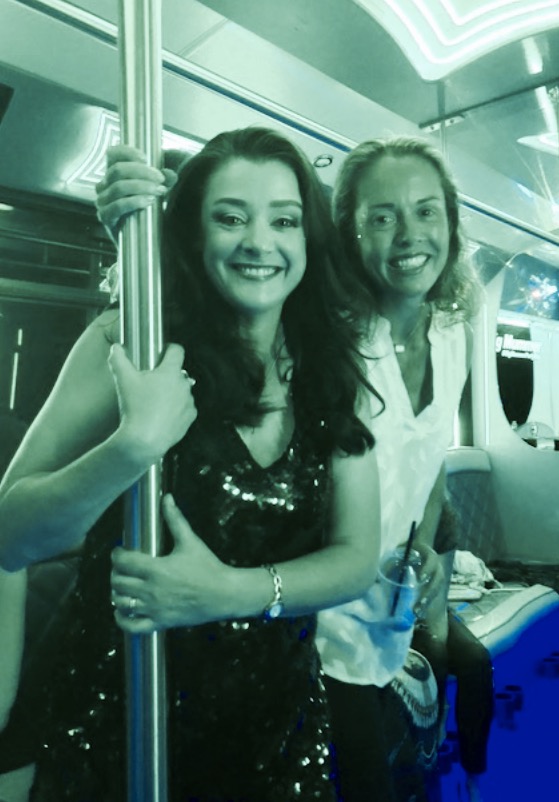 It was a blast.
Off we drove. Where did we actually go? Who knows? It really didn't matter. We took off and the party inside the bus began. Sure, you could hire the bus to go to an event or provide that style of limo service to transport your party to or from an event, OR (like us), the bus BECOMES your party. Think a 40th birthday, Hens Night, a School Formal…honestly, if you and your guests are up for some fun, it could be used for any celebration. It really is a great way to keep everyone together, supervised (if under 18), and not be lost in a crowd, or jammed in a corner at a busy venue. Oh…and for those wondering…the bus driver has a great list of toilet stop locations up his sleeve.
It was over all too fast.
Except…
Then Bros came on (don't pretend you don't remember the coolest of cool band from the '80's). No brainer. There I was, at the front of the bus, waiting to grab the microphone to thank everybody and do the blah blah blah spiel, and Matt Goss sang directly to my soul. So sorry ladies, it was a one off and I promise I will not ambush the microphone at our next catch-up.
If you are the one who has been given the job to plan the next event, do jump over to their Big Mummer Facebook page or their Big Mummer web site and simply request a quote. Even better, give them a call directly on 1300 686 637 and have a chat. I collaborated with Melissa and she was incredibly friendly, welcoming and totally flexible to ensure that our night was one to remember.
Many thanks to Melissa, Lisa, Tony and the Big Mummer team, for our brilliant night.
Also, kudos to a bunch of wonderful women who managed those roundabout manoeuvres without spilling a single drop.
You are my type of people.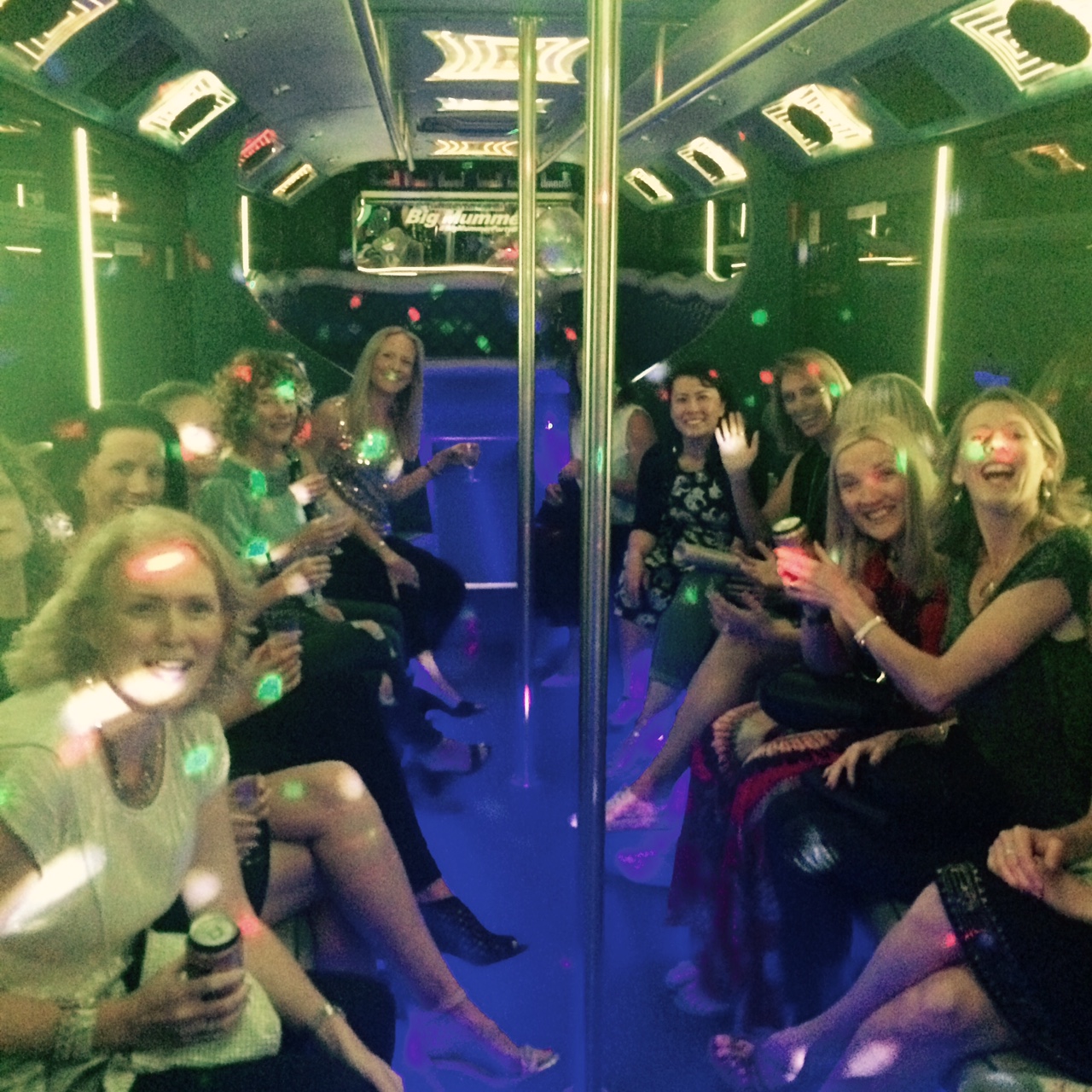 Find out more at : http://www.bigmummer.com.au/